The Fowey Estuary .......
........ An unending voyage of discovery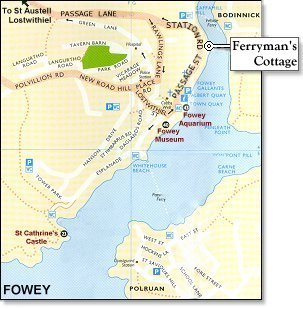 Far more than a town or even a resort, Fowey is a river and estuary whose creeks, in Carew's phrase, "fold about the land with many embracing arms" and provide astonishing variety to yachtsmen, fishermen and walkers.
Iron Age man lived here. The Romans found it already a port. In 1380, the Spanish and in 1457 the French, tried to raze it to the ground. But it survived to revenge itself on both. Drake, Raleigh and Frobisher all sailed from Fowey. Lieutenant James Cook surveyed the harbour and a chart was produced in 1786, the original of which now hangs in the Harbour Commissioner's Office. Queen Victoria visited in 1846, and Sir Arthur Quiller-Couch and Daphne du Maurier made it a literary byword. Ferryman's Cottage looks on to her house, Ferryside.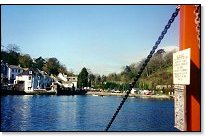 Near the waterfront, antique shops, restaurants, chandlers and historic pubs jostle for space. There are architectural gems in the tiny streets that twist and tumble down the hillside towards the estuary: St Fimbarrus Church, founded in the 6th century, and Place, after 660 years still the seat of the Treffry family. But it is in Fowey's extended family - the community of little towns and villages linked to it by the river - that is perennial fascination lies. These include Lostwithiel and nearby Restormel Castle, Lerryn, Golant, Bodinnick, Pont at the head of its wooded "pill" and Polruan.

All these places, either side of the estuary, are linked by ferries, and by walks, the most famous of which, the Hall Walk, witnessed an attempt on the life of Charles I. Discover the golden beaches of Readymoney Cove and Polridmouth and the landmarks of St. Catherine's Point and the Gribben. Explore the woods of Station and Covington and, elsewhere, uncover ancient churches and settlements barely touched by the 20th century.

Follow this link for information on the Passenger ferry service (May to September) between Fowey and Mevagissey - a great day trip!